Metrology
HOOPS SDKs from Tech Soft 3D are fueling the next generation of Metrology software with unmatched 3D technology. Learn how HOOPS component technology can empower your next application.
CAD Data Access
3D Rendering
Smart Reporting
Partner Success
HOOPS SDK
s

for Metrology Applications

Leveraging the right toolkits to build Metrology software that is robust enough to meet today's demands, but also flexible enough to adapt to these technology trends over time, is critical to success. Metrology companies are choosing HOOPS toolkits to build the next generation of software with the quality, power, speed and automation their users demand. Join such companies as Faro, Hexagon, Eleven Dynamics and Mitutoyo to leverage the benefits of this cutting-edge technology.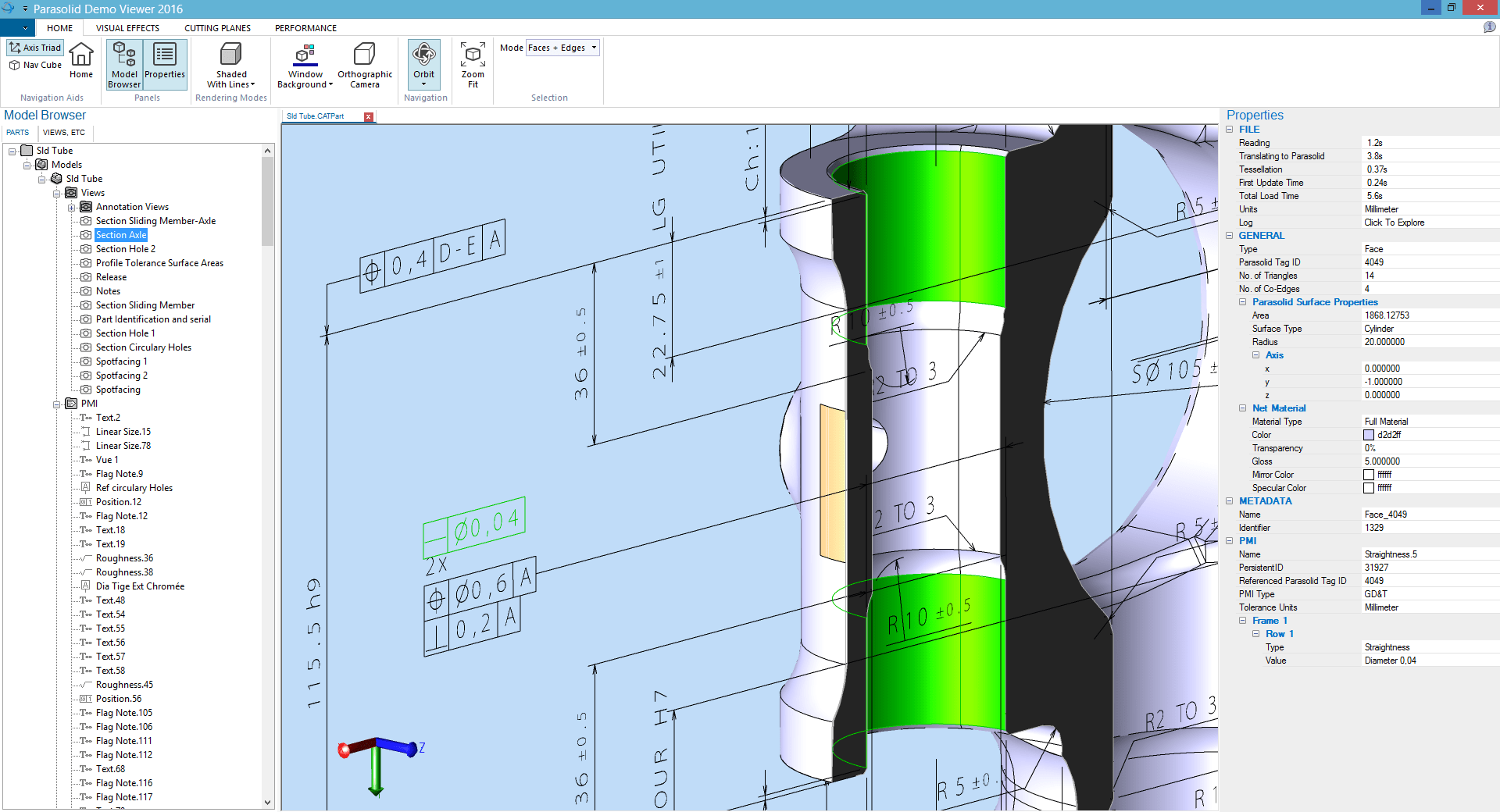 Quality 3D CAD Data Access
HOOPS Exchange provides fast and accurate CAD data access to over 30 CAD formats including CATIA, Creo, IGES, Inventor, JT, NX, SOLIDWORKS, and many more with rich support for semantic PMI for automated inspection path planning and full support for visual PMI and PMI views. HOOPS Exchange also contains built-in modeling capabilities that can remove reliance on solid modeling kernels.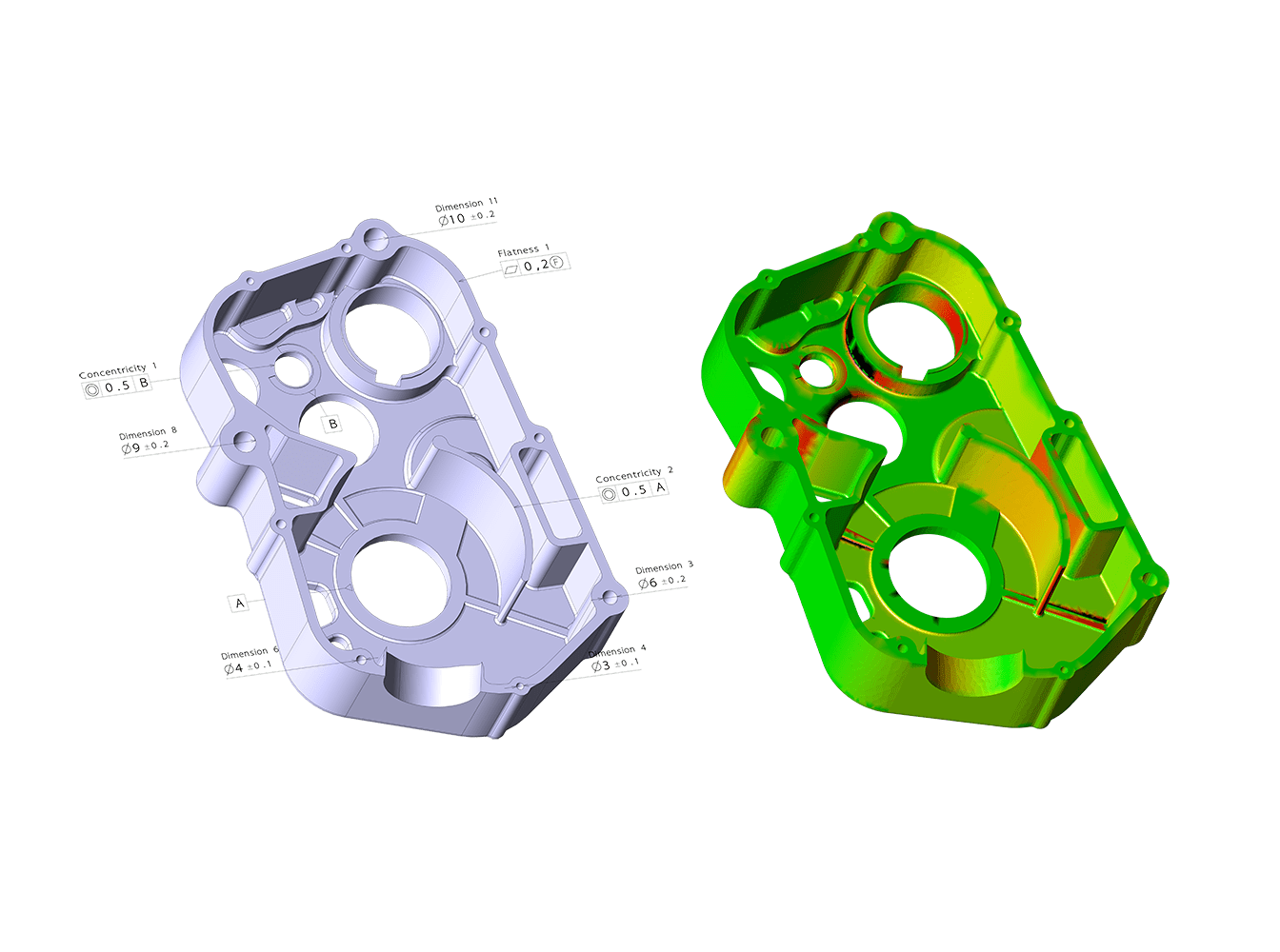 3D Visualization for Metrology Workflows
Render stunning graphics across both mobile and desktop platforms with HOOPS Visualize, the workhorse 3D rendering engine in hundreds of successful applications delivering performance and stability across all major platforms, devices and graphics cards. HOOPS Communicator is being used to create the next generation of 3D solutions by allowing users to view and interact with 3D data within all major internet browsers on desktop and mobile devices and connect 3D data to vital business intelligence in real time.
3D Data Publishing
HOOPS Publish can be used to meet the demand for creating rich 3D PDF reports. This native Adobe® technology, the same found in Acrobat and Acrobat Reader, is the only solution for creating the next generation of interactive reports enabling visual collaboration in a web browser with the export to HTML feature, streamlining the data sharing process.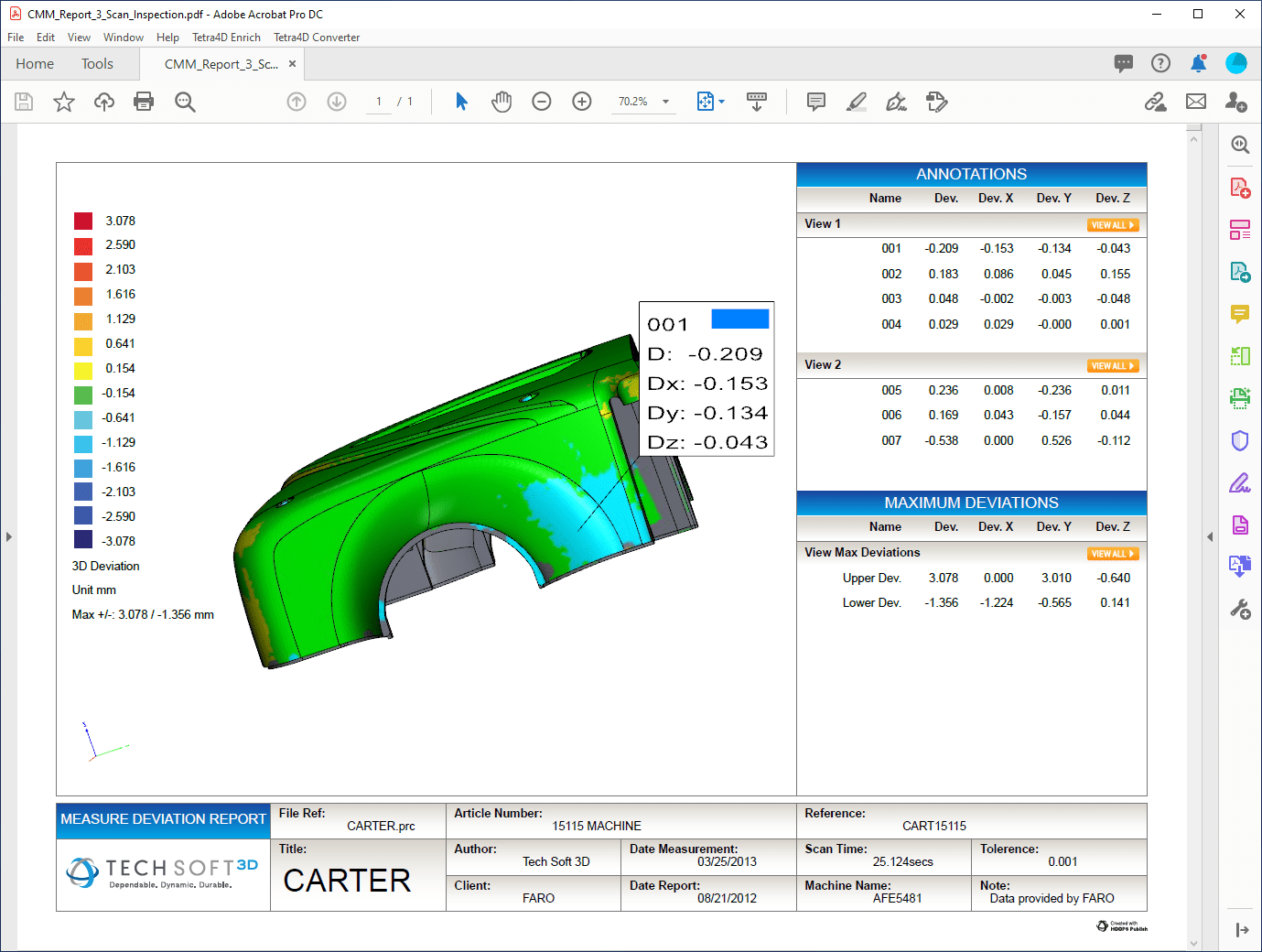 Partner Success
Faro
"We did a benchmark comparison of our existing CAD translation platform with HOOPS Exchange, using 800 different CAD files. After testing and evaluating the performance side by side, we were fully convinced that moving to HOOPS Exchange was the right move."
Samuel Moura, Director of Software Engineering for CAM2
FARO
Discover why FARO chose HOOPS Toolkits to enhance their industry-leading metrology software.
Partner Success
Eleven Dynamics
"Time to market was very quick because we didn't have to build those CAD import and visualization capabilities. Tech Soft 3D had already done it for us."
Santiago Droll, CEO, Eleven Dynamics
Discover How Eleven Dynamics Leverages HOOPS To Speed The Development Of Their Innovative Metrology Automation Platform
Partner Success
Hexagon
"On its own, HOOPS Exchange is a great CAD engine and HOOPS Visualize is a great graphics engine. What's great, though, is how well integrated those two SDKs are with each other. I think that's a key strength of Tech Soft 3D, and it absolutely impacts the type of user experience we can offer in our product."
Dave Calkins, Software Architect,
Hexagon Manufacturing Intelligence
Discover How Hexagon Uses HOOPS To Deliver a User Friendly, Hardware Agnostic Metrology Product
Got a question? Let one of our experts help you find the answer