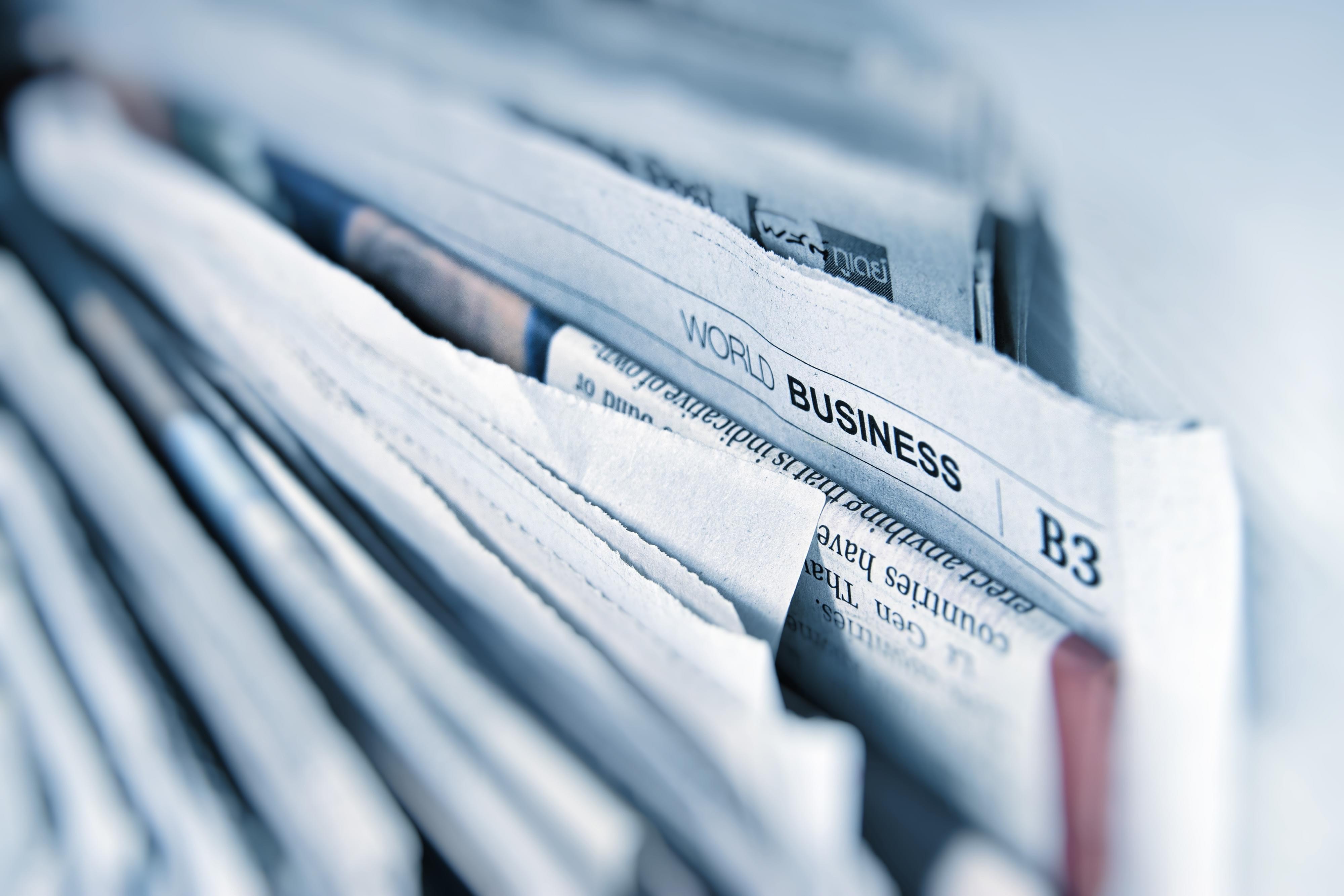 Tech Soft 3D Employees Continue to Honor Juneteenth with Community Action
Last year, Tech Soft 3D's leadership team established an annual "Day of Equity" in honor of Juneteenth. Creating a culture of inclusion and diversity has always been a priority for the company, however there has been an increased focus in this area in the past few years, and in particular, for CEO Ron Fritz. This annual day of action is just one example of how he and his team are making that happen.
On the Day of Equity, all employees worldwide are given the day off to spend time working for a cause of their choice. Below are some examples of how employees spent their time, and how some felt about this initiative and what is happening in our world right now. There is still much to learn and we should all take the time to research issues of importance to our families and our world, so that we can be the change that makes a difference.
"All of us here at Tech Soft 3D care deeply about justice, fairness and equity, all of which are essential to our core value of Building Positive Relationships. We feel compelled to stand up and speak out in defense of these ideals inside our company, within our local communities and around the world," said Ron Fritz, CEO of Tech Soft 3D.
As part of his own efforts on this day, Ron wrote letters to local, state and federal officials pushing them to support any and all efforts to increase equality, particularly when it comes to law enforcement and the judicial system…but also changing the way schools are funded and funding social services.
See our previous posts on this topic:
A Day for Equality, June 2020
Juneteenth – Tech Soft 3D Day of Equality, June 2020
United States
Jordan Opsahl - Bend, Oregon

Kelly Porter - Berkeley, California

Megan Grimm - Berkeley, California

Ryan Clark - Berkeley, California

Robert Tadlock - Eagle, Colorado

Tyler Barnes - Bend, Oregon

Bend, Oregon Office Team - Ron Fritz, Chris Pillion, Mike Merrifield, Kyle Graves, Jenn Gartz, Zach Violet

Karen Burleigh - Bend Oregon

Berkeley Office Team - Twanya Hood-Hill, Isaac Burrough, Chad Jackson, Roshin and others

Robert Beyer - North Carolina

Erica Wasserbach- New York
Europe
Antonio Carvalho - Lyon, France

Frode Brandt - Norway

Sylvain Minjard - Lyon, France

Maria O'Connell - Staveley, UK

Lyon Staff: Eloise Coltin, Luc Crepin, Sebastien Dumont, Isabelle de Galzain, Martin Parisot, Myriam de Bossoreille, Florian Maurice, Michael Bessard, Benjamin Vaissier, Catherine Finot
Asia
__________________________
United States
Jordan Opsahl, Product Data Manager - Bend, Oregon
I made relief packages for the homeless that included mostly hygiene supplies, writing materials, snacks, water, toys, etc. The packages were donated to the Bethlehem Inn, a community-supported emergency shelter that provides a warm, safe place to sleep, nourishing meals, and case management services for adults and children experiencing homelessness in Central Oregon.
Kelly Porter, Test Technician - Berkeley, CA
For the 2021 Day for Equality, I finally took advantage of the TechSoft 3D donation matching program and donated to the Ella Baker Center for Human Rights in Oakland, California (https://ellabakercenter.org/). I also handed out Otter Pops to homeless people at a couple of the Berkeley encampments because it was a very hot day on Friday and thought it would be a relief. They were very appreciative!
Megan Grimm, Controller - Berkeley, CA
I used my spending power on my Day for Equality. Here's where I focused:
Purchased and donated items for the food drive that Isaac organized for the Berkeley Office.

Supported a local black female-owned business: Bleu Honey

Purchased books to add to my children's library from an Independent Minority Owned Company: Ashay by the Bay
Ryan Clark, Engineer Manager - Berkeley, CA
I volunteered for the Contra Costa County Food Bank. Staff and 15 volunteers packed over 1150 boxes of food for distribution in about 3 hours. I filled out my matching donation form for 2021.
I did administrative volunteer work for Inspiring Connection Outdoors, a program of the Sierra Club that takes youth to the outdoors. I've volunteered with that group for many years.
Robert Tadlock, Director of Consulting and Developer Learning - Eagle Colorado
I spent the afternoon helping at The Community Market, a food bank/community market in Gypsum, CO. I sorted incoming food from local stores in the valley, sorted recycling, took the compost out, cleaned the compost bins, created single-serving soup out of bags of soup, and put things out in the store front.
Erica Wasserbach, Partner Development Manager – Albany, NY
We went to a Juneteenth parade abs fair. There were a lot of local vendors, and we had a great time supporting and enjoying the culture. My favorite is my African necklace! So happy to be at a company who values these important days and allows us time to give back!
Tyler Barnes, VP of Sales and Marketing - Bend, OR
My family did the COBLA take back the butte march to the top of pilot butte. The kids picked the event because they wanted to show support and stand against injustices and inequities in central Oregon. It was cool from the parents' perspective to have the kids drive what we did on the Tech Soft 3D Day for Equality this year, and that we could participate together.
Bend, Oregon Office Staff: Ron Fritz, Chris Pillion, Mike Merrifield, Kyle Graves, Jenn Gartz, Zach Violet
A group of us volunteered with NeighborImpact. NeighborImpact helps meet the needs of more than 55,000 households each year in Central Oregon. They help prepare children for kindergarten, distribute more than 3 million pounds of food and support those trying to purchase homes.
While volunteering, we repackaged food items that will go out to food banks and their clients. The day's duties included going through donated produce, organizing assorted canned and boxed nonperishable food items and even sorting seed packets for home gardens.
Karen Burleigh, Sr. People Experience Partner - Bend OR
In celebration of Day for Equality, I have joined the Board of Directors of a local nonprofit here in Bend called Younity. Their slogan is, "together we are stronger." I will be gaining skills to help people of all ages (even in the workplace), know when and how to say something to a bully. This will include bystander training as well as providing strength in all aspects of our society, as someone who will "walk beside you" and be an empathetic listener. As our global teams grow, we gain diversity. We are committed to providing the INCLUSION that goes along with our diverse workforce.
Berkeley Office Team
We pulled together items and cash donations for the Berkeley Food Pantry. All cash donations qualified for gift matching, so it was doubled by Tech Soft 3D!
Robert Beyer, Product Marketing Manager - North Carolina
My wife Erin and I spent some time during the Day Of Equality handing out hygiene kits at a local park we frequent during her lunch break. The homeless rates in Asheville are fairly high for a city this size and my wife's office shares a parking lot with the local homeless shelter, so it's something she's exposed to frequently. The kits typically consisted of soap, toothpaste, toothbrush, sunscreen, and cliff/kind bars. We've now started keeping these in our cars and handing them out occasionally on our trips around town.
Europe
Antonio Carvalho, VP of Engineering - Portugal
I spent most of my day with Sonia Simões of the Centro Social Paroqual da Vera Cruz. This is a social institution that not only has a day-care for babies, infants and children, but also has many other social services assisting the under-privileged, such as families in economic difficulties, victims of domestic violence, migrant support, etc.
We started with the collection of non-perishable food goods from a local high-school that ran a food drive. Literally loaded a small van with items collected by one classroom over the period of 2 weeks! We then collected bread from a local food drive shelter and then some fresh goods from a local supermarket that donates food that is coming close to its expiration date. The fresh goods are distributed daily to a shelter for women and children that are victims of domestic violence. The remaining fresh goods are distributed to local families in economic difficulties that sign up for them. After the distribution to the shelter, we headed back to the institution to organize and store the goods that had been collected. We wrapped up by creating "grocery baskets" that would later be collected by the families in need.
I never got to meet any of the actual people we helped, understandably so. But the sense of knowing that you have helped someone that is in REAL need and the realization of how hard life can be for some people, in many cases victims of circumstance, has made this a pretty special day.
Frode Brandt, Staff Engineer - Norway
I went through all of my clothes to see if I had something I don't use. Turned out it was (embarrassingly) a lot, like one of my black suits. Used it only once, I think. The good stuff were donated to charity, the too worn clothes will be recycled. I've also donated quite a bit of tools etc. that were lying around in the garage.
Sylvain Minjard, Sr. Software Engineer - Lyon, France
First of all, this Day of Equality is a really big plus on why Tech Soft 3D is a phenomenally great place to work. I am very glad we have that (among other things) and it means a lot to me. I couldn't participate last year because I was on parental leave at that time and only heard of it when I came back.
This year I didn't really know what to do, especially because I am working remotely. Eloise initiated a learning lesson on code and programming for her child's school and I used it to propose the project to my son's school as well. The response from the school manager was showing a tremendous interest especially because French scholars are being taught that in the 3rd cycle of education (11 yo => 15 yo), and having some initiation for scholars before that age could be interesting.
I prepared a session of 1.5h which I delivered to scholars of 9 and 10 yo, 4 sessions in the day due to Covid restrictions and School infrastructure (lack of computers). The session was focused on structuring their thoughts, and being concise and precise.
I provided 3 activities :
The first one was from http://hourofcode.com/fr/learn. Children had to make a robot perform actions to solve a problem. The objective was to list the actions to be done and then give the list to the robot and see it moving around, doing the basic actions one by one to solve the problem. Examples of actions were: move forward, turn right/left, take, etc.

The second one was improvised as the first group surprised me on how fast they learned. I created a little game for them. On a 5x5 map, I put 4 robots in each corner and give 4 children the control of one robot. To move the robot, each child could use one of the 3 following actions: move one cell forward, turn left, turn right. They had to list 3 actions the robot will be doing (such as Move 1 step forward, turn left, move 1 step forward). Once each child had their list of 3 steps, we resolved the actions by doing the first step of each robot, then the second step and finally the third step, moving the robot one by one in the determined order.

The third one was also improvised. I wanted a more creative approach, showing that programming is not only a matter of science, robots… I asked them to pair up. One will be the Creator, and the other one the Robot. The Creator's role will be first to draw something on a paper, anything they want (portraits, landscape, abstract things….). Then they were going to ask their robot to reproduce their drawing without showing it. For that they had to tell their Robot specific instructions and be as precise as possible so that the Robot could do what's requested of him without guessing things along the way. I instructed the Robot to never say anything, do not ask questions. If their Creator was to tell them to draw a sun without saying if it should be on the top left corner or the top right corner or somewhere else, they should just draw it wherever they wanted. At the end, they would compare both drawings.
The session was well received by the children and the teachers and we are already planning a long term relationship with the school for the next few years.
Maria O'Connell, Product Data Manager - Staveley, UK
Similar to last year, I wondered how I could make a difference as I live in a touristy spot that is very prosperous with very little diversity made up of 2nd homes for vacations. But in the end I did it my own way.
I took the opportunity to visit a dear elderly friend of mine (94 years old) Margaret Ruston, who lives on her own and has been very isolated during our many lockdowns. I was able to take her to a garden centre for an hour, which was the first time she had been out in almost a year. This always makes me feel good.
I also learned about the "Freedom Riders 1961" and the 60 year celebration in May. They protested and fought against segregated buses, though this was outlawed back in 1946.
"Freedom Riders were groups of white and African American civil rights activists who participated in Freedom Rides, bus trips through the American South in 1961 to protest segregated bus terminals. Freedom Riders tried to use "whites-only" restrooms and lunch counters at bus stations in Alabama, South Carolina and other Southern states. The groups were confronted by arresting police officers—as well as horrific violence from white protestors—along their routes, but also drew international attention to the civil rights movement."
https://en.wikipedia.org/wiki/Freedom_Riders
Lastly, I decided to donate to 2 charities:
Obama Foundation: As I did last year – this charity is dear to my heart on the South Side of Chicago where I grew up and Michelle and Barack lived, have also asked TS3D to match my donation.

Rainbow Refugees: A friend works for this charity in Cologne, Germany. They support LGBT refugees that are forced to flee countries because of persecution based on sexual orientation and gender identity or HIV status.
Thanks Tech Soft 3D for setting an example and inspiring us!
Lyon, France Staff: Eloise Coltin, Luc Crepin, Sebastien Dumont, Isabelle de Galzain, Martin Parisot, Myriam de Bossoreille, Florian Maurice, Michael Bessard, Benjamin Vaissier, Catherine Finot
On the Day of Equality, 10 Tech Softians from Lyon gathered in front of the Meyzieu school "Jacques Prevert" with one objective: introduce 50 10-year olds to what coding is and what a developer is. Coding is accessible to everyone!!
We had a morning session and then another session in the afternoon using the Hour of Code resources. The Hour of Code is an introduction to computer science, designed to demystify "code", to show that anybody can learn the basics, and to broaden participation in the field of computer science
Starting with an introduction of all team members to the class, we delivered a quick introduction to coding, development, with a common message: you do not need to know everything and be a genius in mathematics to become a developer, women can also be a developer, and whatever is your social origin and your academic career. The challenge was to find the right vocabulary for pupils this age to be able to understand, and making a lot of comparisons with their daily life.
It was followed by a workshop in the computer room using Star Wars or Mind Craft activities. Being introduced to computer sciences early helps nurture problem-solving skills, logic and creativity.
This "Hour of Code" event is a great initiative, all ten of us really benefited from being able to lead the children through the different steps of the programs.
Some of the feedback from the boys and girls:
"Wow, Super, I will go and work for Minecraft in the US!!"

"It was really great!!"
Some of the feedback from TS3D participants:
"A fulfilling experience to help and teach basics of programming and logic in a fun way." Florian

"Such a great day sharing our passion with young minds eager for discovery. Looking forward to doing it again next year!" Benjamin

"It is so great to see the girls gain confidence throughout the program levels, guiding them is really a fun and satisfying experience." Catherine
Asia
Andrew Choi, Product Data Manager - Korea
I am very pleased about any company event or activity of the Day for Equality. My activity last Friday was visiting and giving charity for a facility for the poor. This place 'House of Joseph' is located in the north of Seoul and made for wayfarer patients, old and sick with no family left.
We can easily find a niche charity beyond social welfare for various reasons. Most of them have no ID and evidence to prove. I often visit this place as a Vincentian member of my church and am acquainted with the chief volunteer, Sister Kim Ok Soon. She lives in this house with 15 old and sick people just facing death, most of them have dementia and are paralytic.
Since 1994 this house was opened, she cared for hundreds of people until their death. I delivered some rice and some Ramen boxes last Friday and I visit here with Kimchi boxes every December.
Again, I feel happy to share in almsgiving, and I think most human beings deserve care because they are God's equal children.
Thank you Tech Soft for arranging for Day for Equality.