Digital Factory
HOOPS 3D CAD SDKs from Tech Soft 3D provide the foundations for modern factory workflows, supporting digital twins, robotics simulation, design, process, and planning, IIoT, and operational assistance applications with the fastest and most accurate CAD data access and dynamic 3D visualization. Learn how you can utilize HOOPS technology to enhance your next application.
CAD Import
3D Visualization
Partner Success
IIoT Demo
HOOPS SDK
s

for the Digital Factory

Tech Soft 3D's development toolkits are playing a critical role in the wave of factory digitization by enabling software providers to build applications that digitize workflows and optimize manufacturing processes, with unparalleled CAD data access, visualization tools for desktop, mobile, and web-based viewing, and interactive 3D PDF generation. Trusted by industry leaders like Samsung SDS, Siemens Tecnomatix, and Visual Components.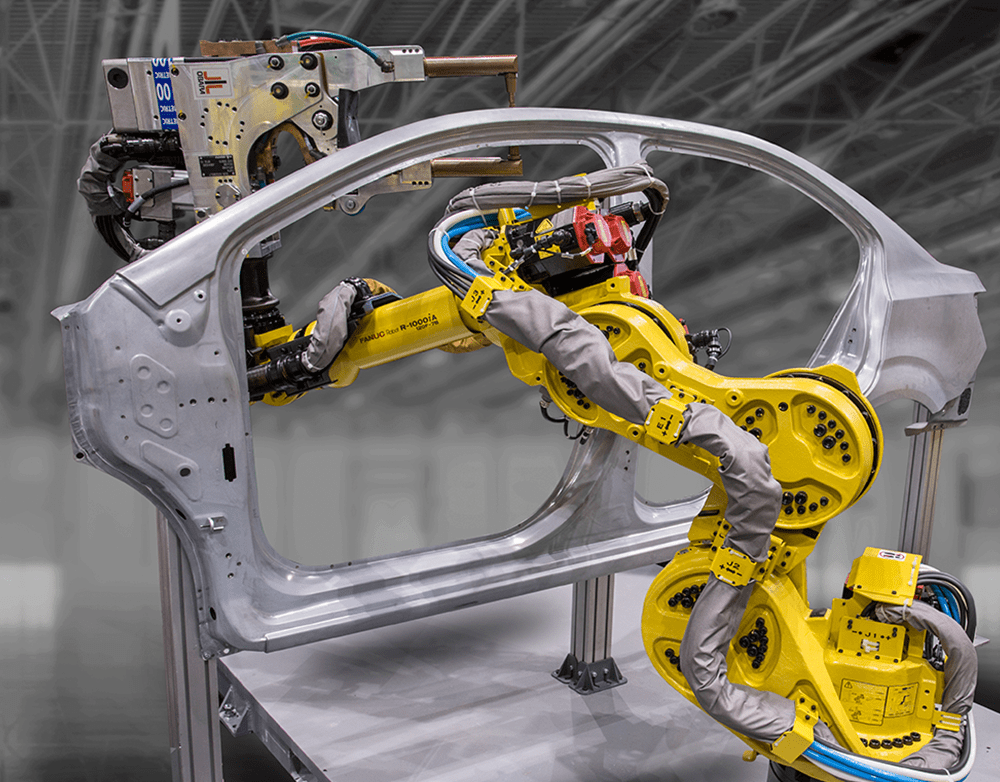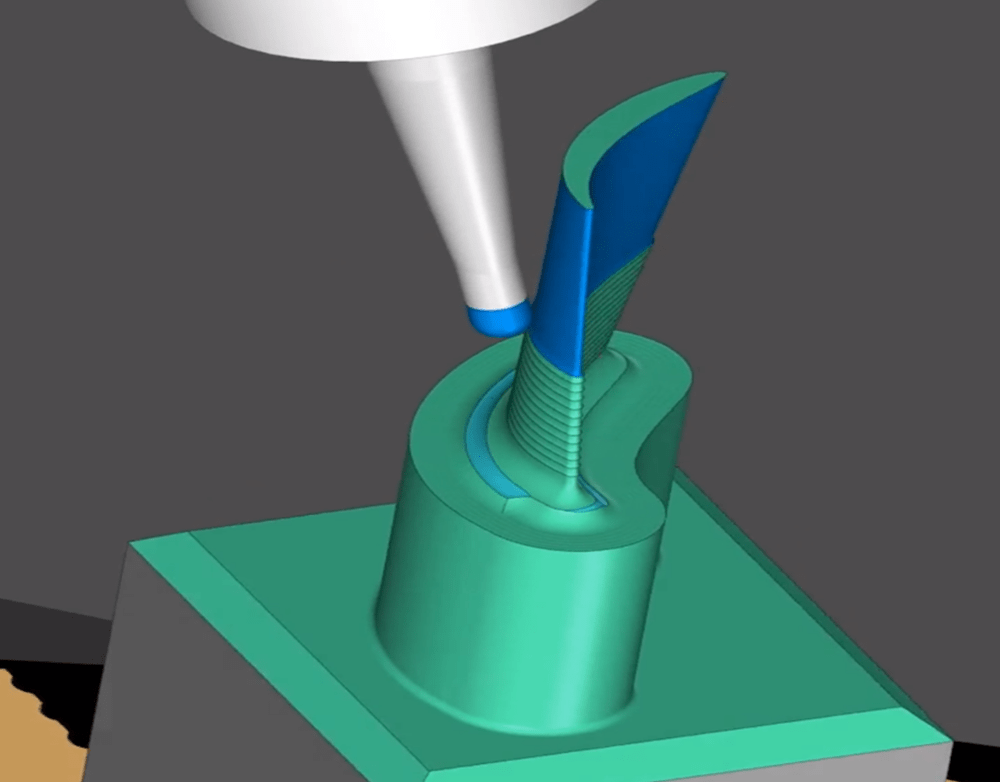 CAD Import for Modern Factory Processes
Whether it's intelligently designing the layout of a factory floor, optimizing robotic paths, or running factory simulations, quality data is a necessity. HOOPS Exchange is a CAD conversion library providing accurate 3D CAD data access to over 30 native CAD file formats such as CATIA, SolidWorks, Inventor, Creo, and many more. HOOPS Exchange enables your application with access to data such as industry leading semantic and visual PMI, BREP, Features, and material definition.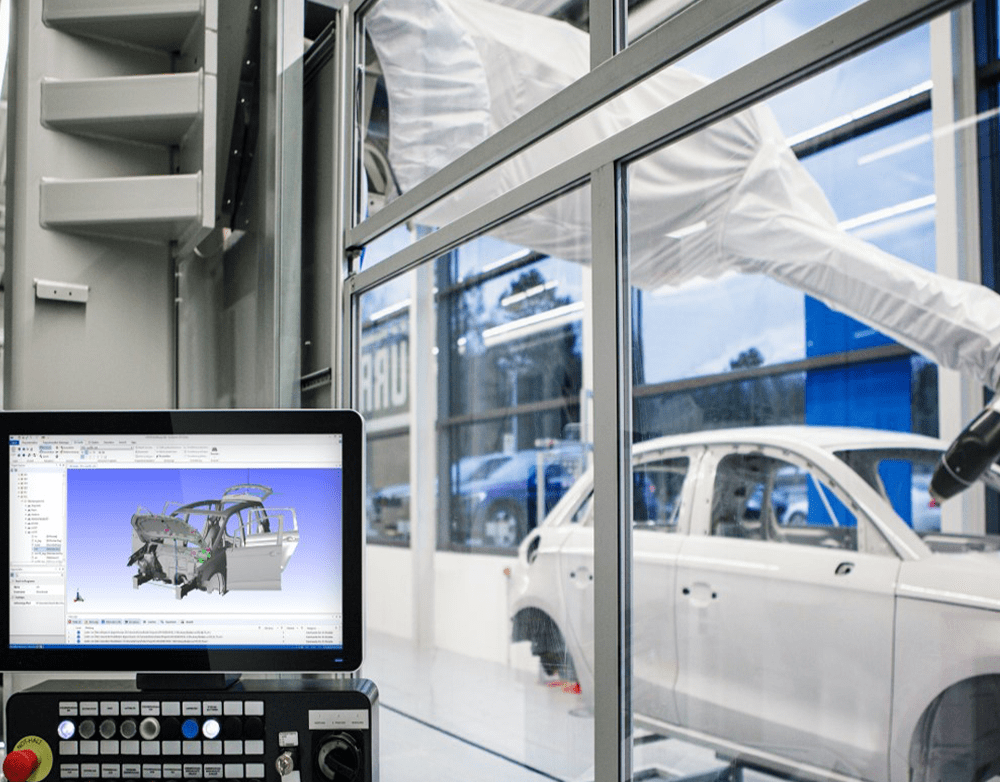 3D Graphics Toolkits for Simulation and Monitoring
HOOPS Graphics SDKs provide unrivaled 3D engineering visualization with HOOPS Visualize for desktop and mobile viewing, and HOOPS Communicator for building web-based applications. Visualize massive 3D factory models including pipeworks, HVAC systems, and machinery for model based visual support or visualize 3D manufacturing simulations for designing new manufacturing lines or optimizing existing ones. HOOPS Graphics SDKs provide industry leading visuals to support your design, process, and planning workflows in the digital factory.
3D Data Publishing for Digital Workflows
Streamline design workflows and foster supply chain collaboration by empowering your team with the data they need using HOOPS Publish, the leading 3D PDF toolkit for publishing interactive 3D data. HOOPS Publish allows for information to be shared seamlessly between contributors by generating interactive 3D PDF documents including smart reports, Technical Data Packages, and work instructions with no need for a proprietary viewer or CAD system.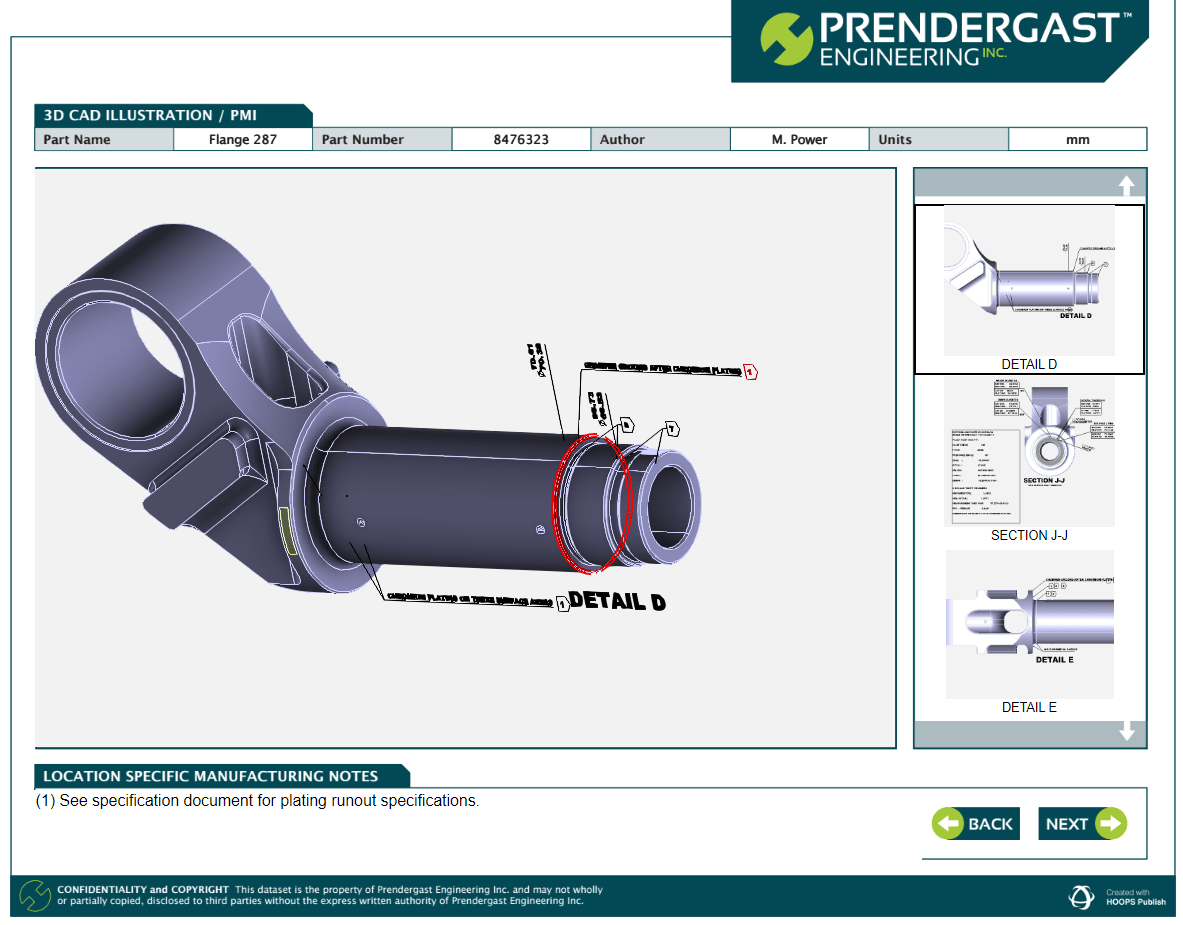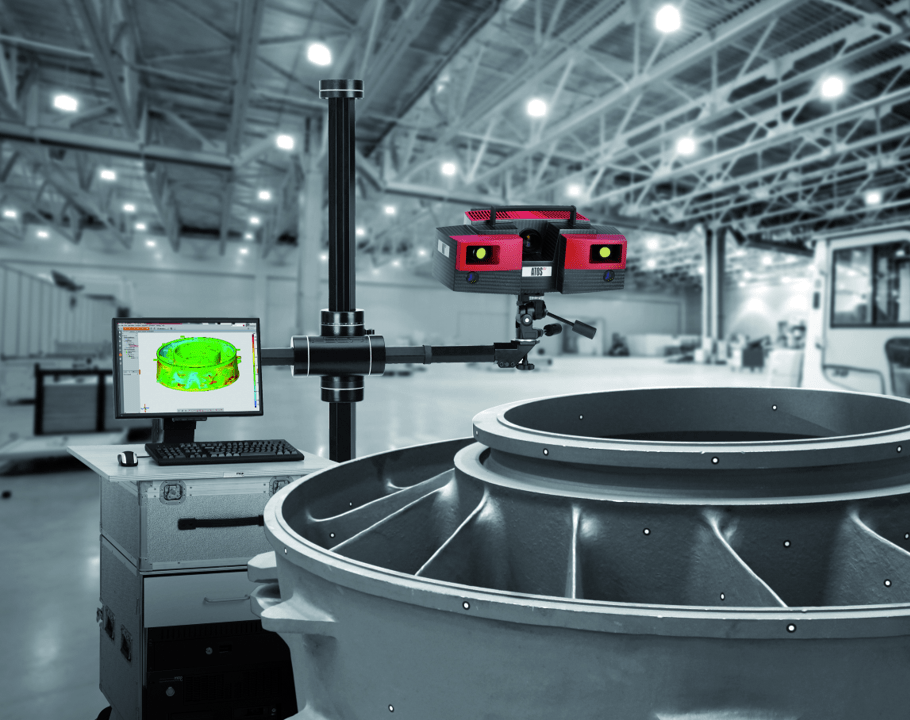 Point Cloud Processing for Industry 4.0
Scanned data offers the ability to digitize manufacturing environments on large scales through the resulting point clouds. HOOPS Graphics alongside Polygonica offer a comprehensive set of tools to make interactive point cloud manipulation and meshing easy. Empower your users to deliver optimized polygonal models with industry-leading performance. The Polygonica toolkit also offers extensive support for 3D model simplification by reducing the models overall triangle count resulting in enhanced rendering performance without changing the look and feel of the model.
Unlock the HOOPS SDK Free for 60 Days
Factory Monitoring Demo from HOOPS Summit 2020
Built with the HOOPS Web Platform the factory monitoring demo incorporates hundreds of animated machines with multiple levels of detail from robotic systems to CNC equipment. Watch and see first hand the development possibilities when leveraging this powerful platform including extensive CAD data access and a dynamic web based graphics engine.
AR Collaboration Demo
AR and VR applications are increasingly playing a role in the digital factory, optimizing anything from product collaboration to factory layout design. This demo video highlights multiple AR viewers displaying the same CAD model and the ability to communicate changes amongst users. This powerful workflow is made possible by utilizing HOOPS Visualize graphics engine and Microsoft Azure's spatial anchors.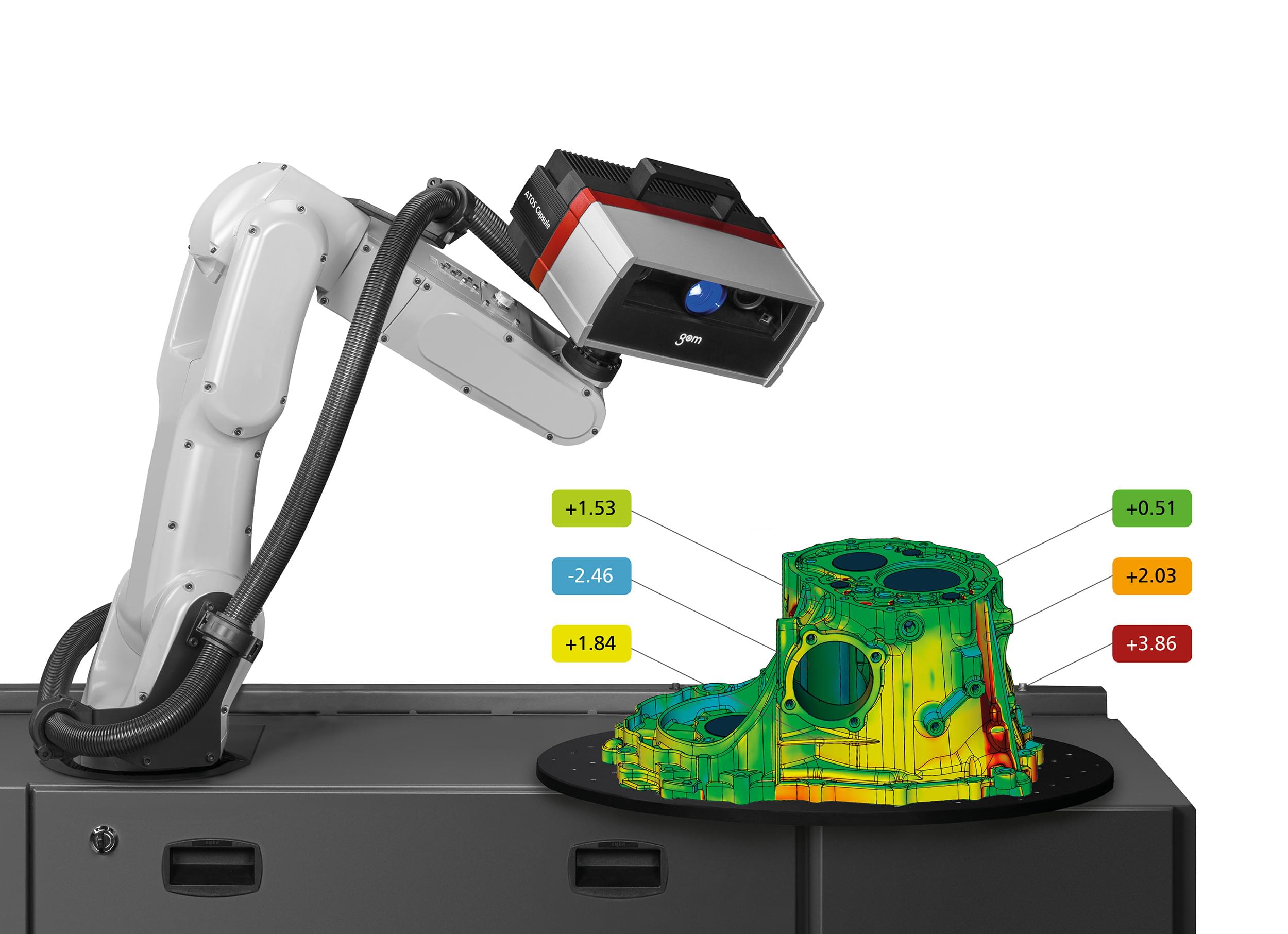 FAQS
Digital Factory
What functionality do the HOOPS toolkits provide around optimized loading of large models in the cloud?
HOOPS Communicator provides functionality for intelligent streaming of data to the browser allowing users to quickly interact with huge models in seconds, aggregate models from parts or subassemblies or access just a subset of the model thanks to our highly optimized streaming technology.
Does HOOPS Exchange support file formats for both MCAD data and building data?
Yes, the HOOPS Exchange toolkit supports over 30 file formats including popular MCAD and building data such as CATIA, SolidWorks, Solid Edge, Revit, DWG, IFC and more.
What is the role of 3D in IoT & IIoT applications?
There's a wide range of use cases but we find that by utilizing 3D models connected to IoT sensor data, users are able to visualize the data in the context of a physical model, increasing the ability to interpret and act on that data.
Got a question? Let one of our experts help you find the answer